Expect Better, Faster! Physiotherapy in Singapore.
At HelloPhysio, we see physiotherapy as a catalyst of healing and physiotherapy treatments as a team approach. Our physiotherapists combine manual therapy to re-establish movement patterns with evidence-based adjunct technologies to enhance tissue healing and regeneration to help patients return to pain-free movement, faster. We pave the way with the latest technology to reduce pain in order to balance movement and activate muscles.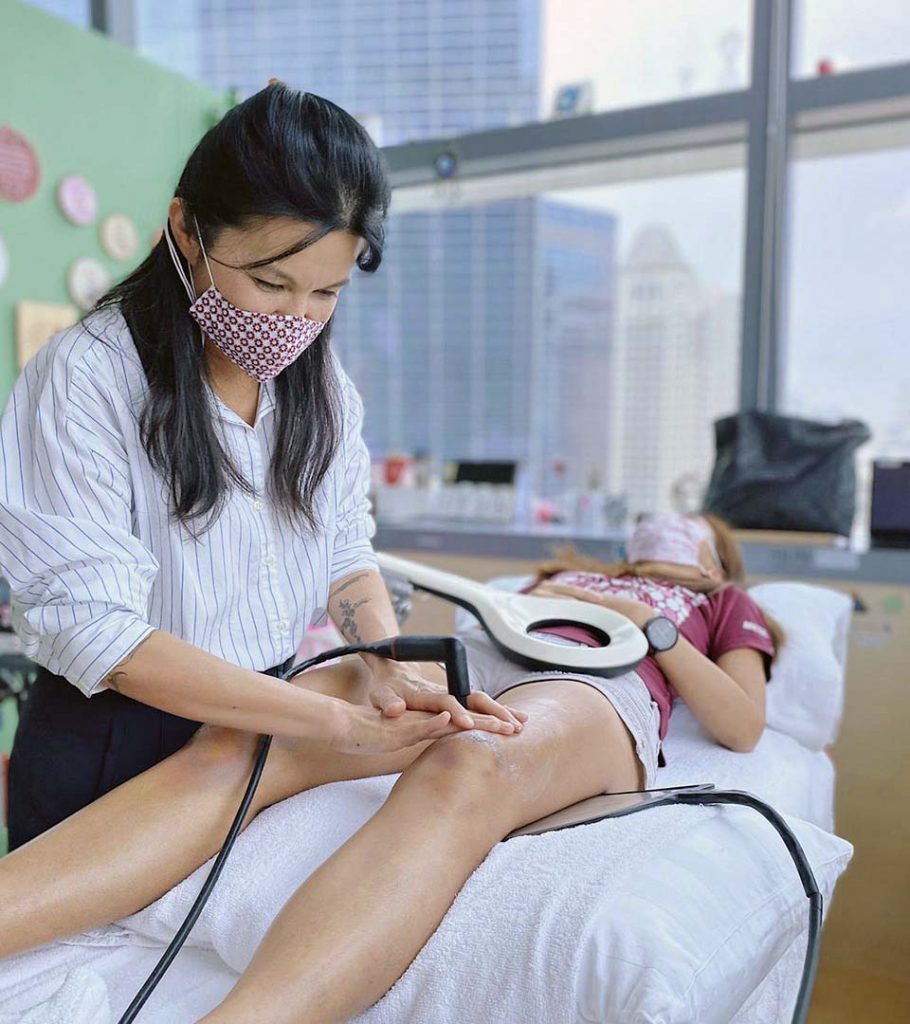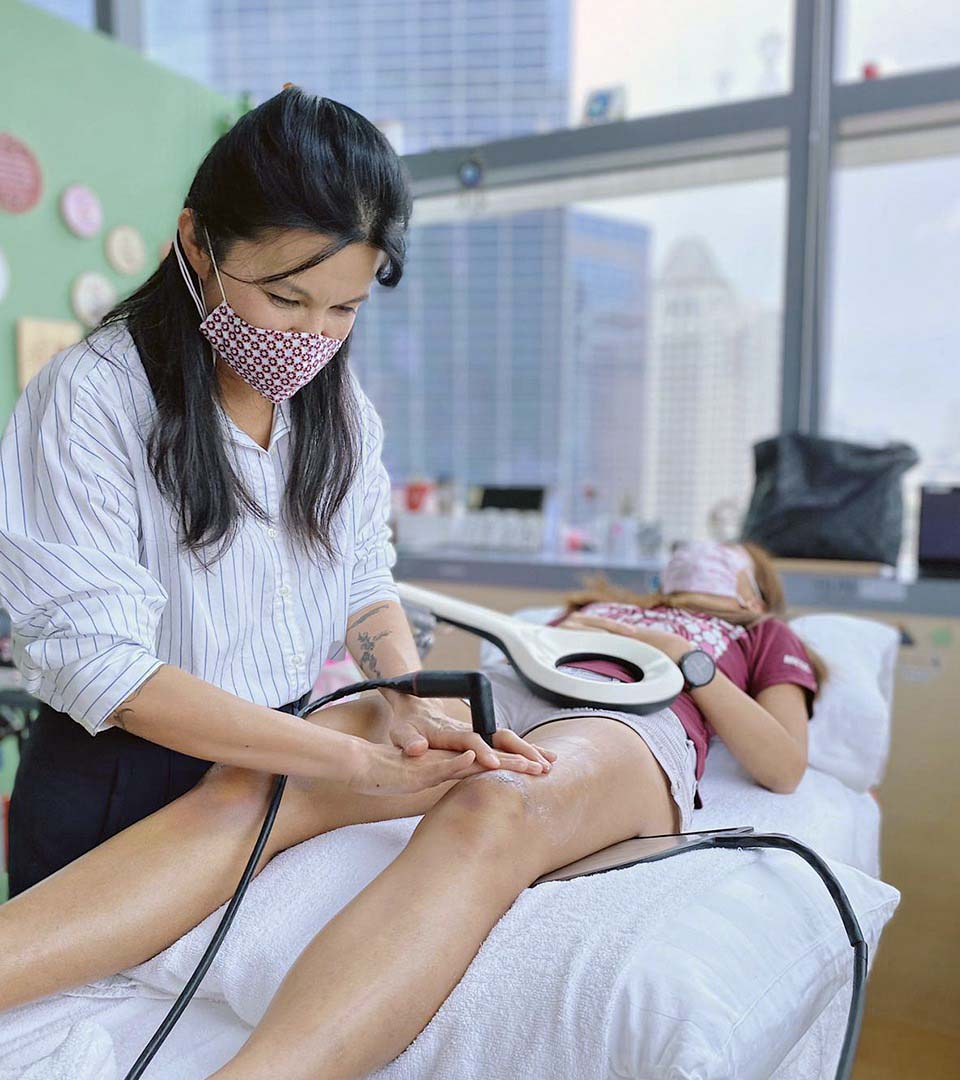 HelloPhysio's knowledgeable clinical team provides physiotherapy treatments that raise the bar of patient care, patient experience and patient empowerment.
While most overuse injuries are considered sports-related, they may result from any normal daily repetitive activities, muscle strains or other musculoskeletal dysfunctions. At our physio clinic, our experienced team's patient-centric approach works to prevent further complications to ensure a speedy recovery.
HelloPhysio's patient-centric physiotherapy in Singapore speeds injury recovery, improves mobility and reduces pain typically within the first session to get your body back into fluid movement. Our registered physical therapists in Singapore are adept at not only healing injuries, but also tailoring treatment plans specific for every patient. 
Our treatment recommendations target beyond the symptom to identify the underlying causes to improve your overall movement patterns to ensure a speedy recovery. And, we work with orthopedic surgeons on pre-surgical care and post-op rehabilitation to drastically improve outcomes for our patients.
Andreww Restan
2023-09-22
Jenny is amazing! Had a really bad muscle pull in my chest and had to compete in 3 days. Was quickly assessed and worked on immediately. After undergoing shockwave and heat therapy, I could feel an immediate difference. Went on to compete with no problems and my movements are back to 100%. Thank you Jenny! You're a miracle worker. Highly recommend
Until I met Jenny and Cassie, I've never had physiotherapy that actually worked. I'm seeking help for post-surgical stiff shoulder and upper arm. Amazingly, after a month of twice-a-week follow-ups, my muscles have loosened and the pain has reduced. Jenny also recommended that I try red light therapy because I have a surgical wound the refuses to heal (it's a potential source of infection for me). But after starting red light therapy, the wound is literally healing before my eyes. It's probably 70% closed up by now, a miracle considering that it wasn't healing at all for 10 months (I'm post-chemotherapy, and chemo treatment most likely impeded the healing in the first place). HelloPhysio is a great place for healing and pain reduction. There's no sense staying in pain when there's HelloPhysio.
Had issues with my IT band with hip and knee pain. Worked with Liam originally and lateron switch to Maire since I'm more comfortable with a lady for hip issues. But both Liam and Maire are both great! Liam help me resolve my swelling on my knee and Maire worked on my hips. Both were very knowledgeable and could reduce my pain everytime I see them, n prescribe appropriate rehab exercises to aid me in faster recovery.
Jenny has been great. Had a persistent shoulder injury that has improved so much after 6 weeks of regular therapy sessions. Highly recommend!
I had my first sports massage with Cassandra at HelloPhysio, and I must say it was a fantastic experience. Cassandra's expertise in addressing cycling-related injuries and muscle tightness was evident throughout the session. I was pleasantly surprised by how effective the massage was in providing relief from my pain and improving my muscle flexibility. Her skill and professionalism made me feel comfortable and well taken care of. I would highly recommend Cassandra's sports massage services at HelloPhysio to anyone seeking relief from sports-related discomfort.
Jenny is amazing! Her knowledge of the human body is very impressive and she is able to very precisely prescribe the right treatment. On top of this, she is so friendly and easy to talk to. I always come away from our sessions feeling not only physically better, but it feels like I've met an old friend. My body feels much stronger and I'm really appreciate that she has educated me on how to take care of it for life!
Liam & Joe were wonderful, patient and extremely professional in guiding me towards full recovery after a sports injury. They are very knowledgeable in answering my questions whenever I had doubts & helping me understand my injury. Thanks so much for the help!
Sidney NoFrills
2023-08-17
great facility with skilled and knowledgeable physiotherapists who ensure you're rehabilitated as soon as possible. I Liam worked with me over the course of 10 sessions to help alleviate and fix my impinged right shoulder.
Jenny was my physio and helped resolve my knee pain issues after a couple of sessions after i had seen multiple other physios and orthopaedics to no avail. Would strongly recommend Hello Physio!
Jenny managed to make my knee better which prior 3 physiotherapists couldn't. Highly recommended!
Physiotherapy Treatment to Reduce Pain
It's easy to overlook your body's signals that it's undergoing too much strain or stress. With life getting busier by the day, we often ignore pain, muscle discomfort and/or injuries until they worsen. HelloPhysio brings together expertly-trained therapists, innovative evidenced-based protocols and state of the art technologies improve:
Mobility and muscle control

Chronic pain management

Acute musculoskeletal injuries

Treatment of orthopedic conditions

Post-injury rehabilitation

Performance enhancement
Avoid future complications as a result of an initial injury which may require months to fully recover or even become an issue that requires surgery. Don't wait for a condition to worsen. If you are experiencing discomfort or pain or have an injury, schedule a consultation to assess your condition. 
Sports Physio & Rehab
At HelloPhysio, we're not only practitioners of our trade, but we are all also avid athletes ourselves. Our team understands first-hand how important it is for an athlete to quickly get back into training and a daily active lifestyle post-surgery or following an injury.
Personalized treatment programs and rehabilitation training sessions at the HelloPhysio Rehab Center blend manual therapy, strengthening exercises, and stretching movements together with modern technology to stimulate the body's natural healing, reduce inflammation, alleviate chronic pain, and increase cellular regeneration.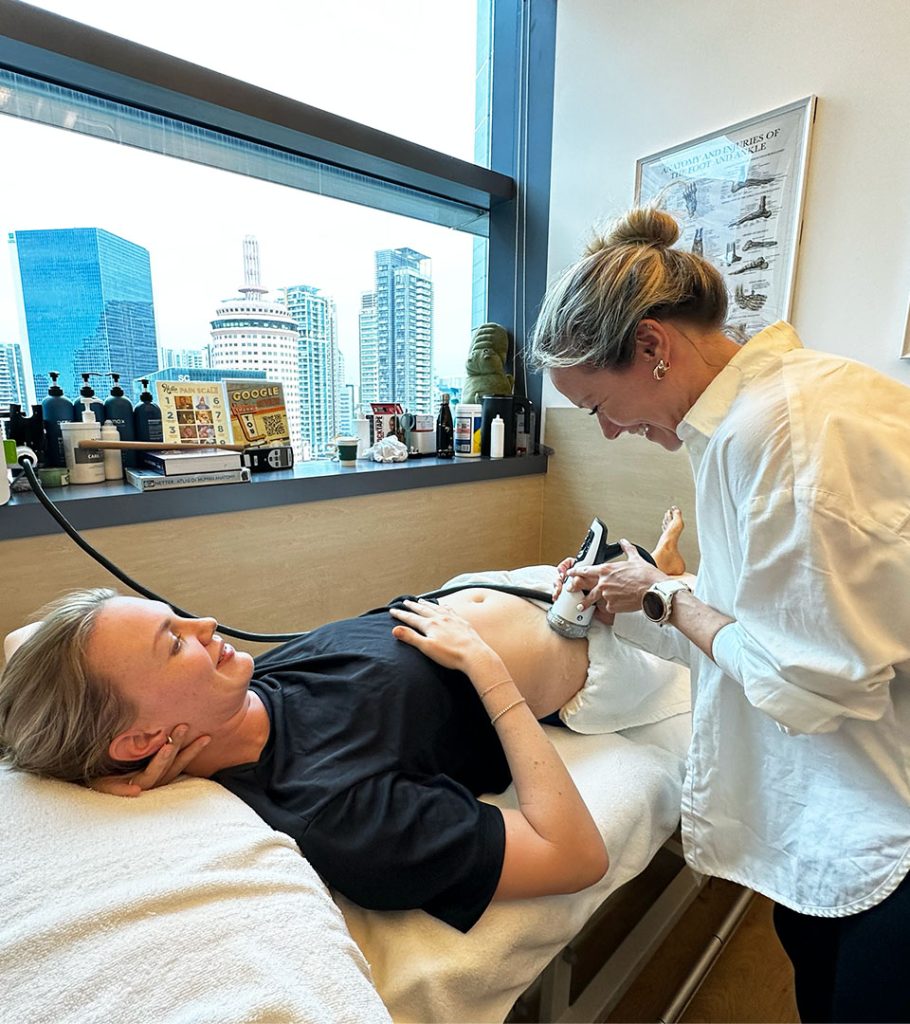 Leading Technology to Quicken Recovery
HelloPhysio is a leading Singapore private physiotherapy clinic. Our affordable physiotherapy puts technology into practice to reach where manual therapy can't. By using traditional physiotherapy techniques with the latest protocols, we quicken healing of musculoskeletal dysfunctions and injuries.
From radiofrequency to shockwaves or red light therapy, we bring technological advancements in to the treatment of injuries, dysfunctions and pain management. Explore our services, therapies and leading technologies we use at our rehabilitation center in Singapore.
Read our latest collection of articles on new physical therapy treatments, trending topics in sports injury and performance and emerging research in pain management.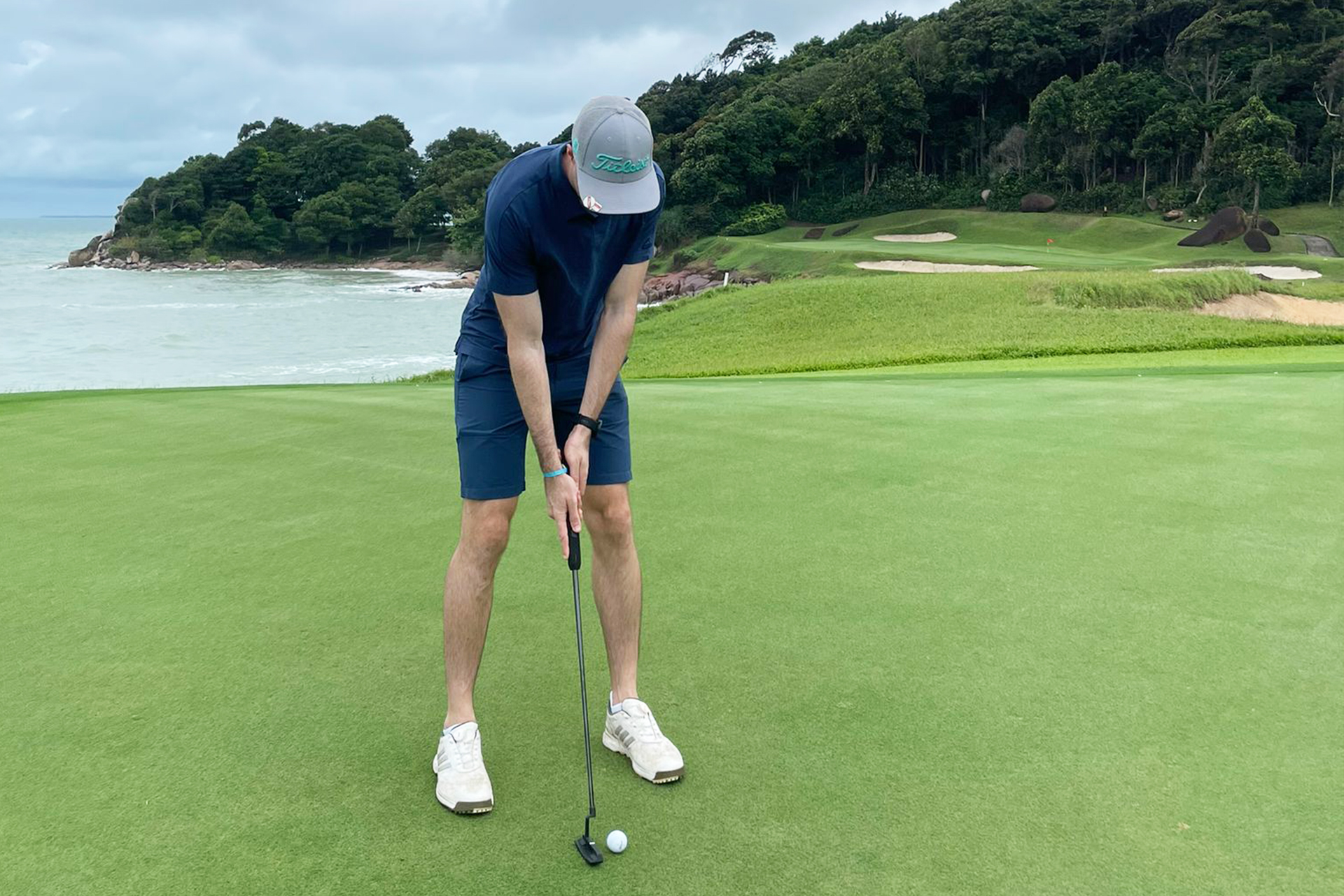 HelloPhysio leads in golfer's elbow physical therapy treatments to restore your golf swing and alleviate wrist pain. INDIBA, Shockwave Therapy, Sports Massage and Dry Needling are just a few of our leading therapies.
For many of our clients, Achilles tendon pain is no stranger, bringing along a level of discomfort that's hard to ignore. What really causes this pain, especially when it seemingly appears for no reason?  The good news? With treatments like Shockwave Therapy and mobilization to radiofrequency, we can help you tackle the pain with conservative remedies without surgery.