HelloPhysio is here for all of your physiotherapy (or physical therapy) needs. Our knowledgeable physiotherapists treat injuries or provide chronic pain management therapies to help your body function better. Our goal is to rehabilitate, educate and prevent future injuries. Our practice is based on addressing your individual needs through manual hands-on therapy, mobility rehabilitation, movement exercises, sports physiotherapy, and other complementary physiotherapy treatments.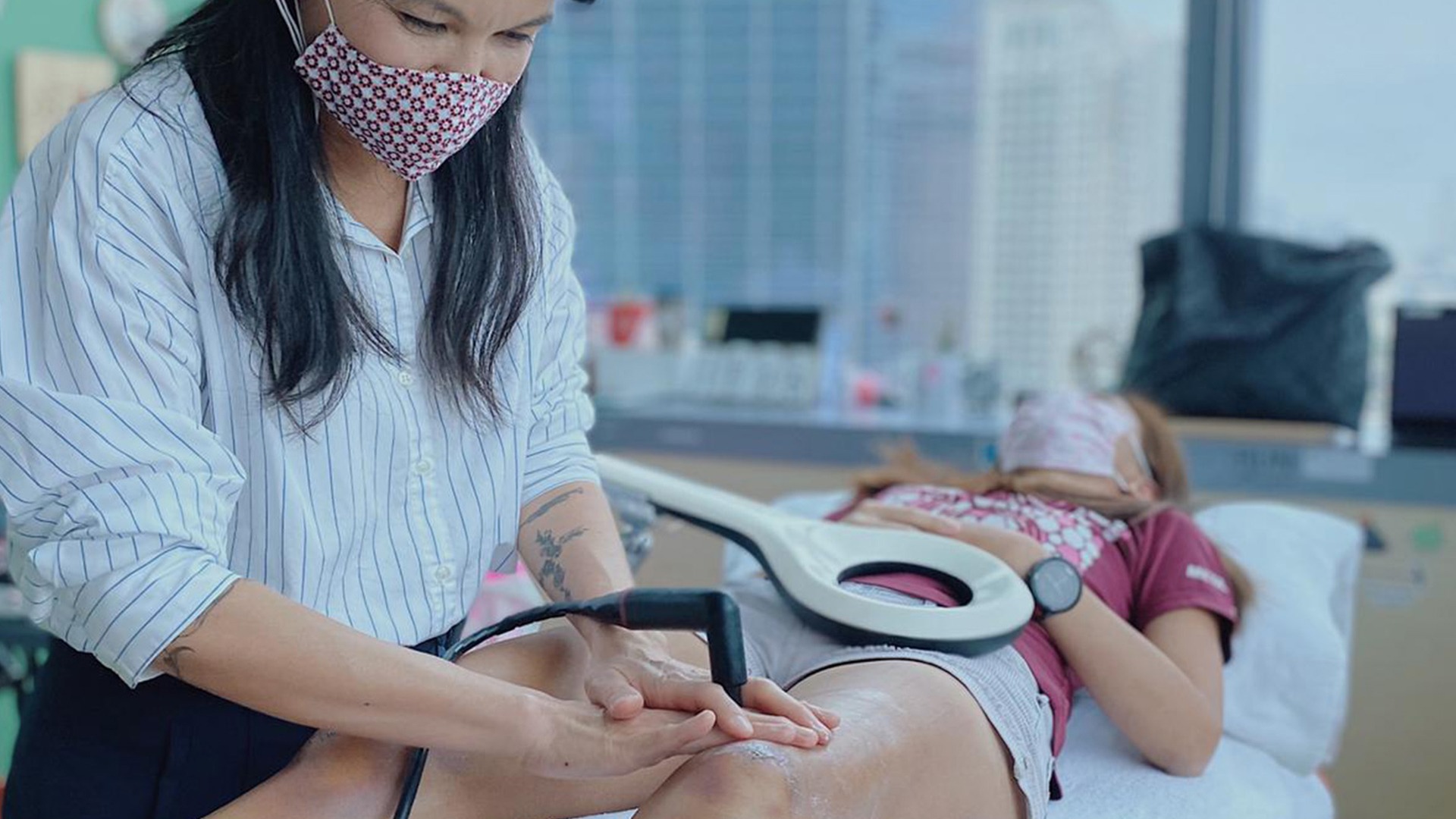 Sports Physiotherapy for Injury & Rehabilitation
We provide expert care for addressing sports-related injuries and aim to rehabilitate in safe, therapeutic ways that help our clients effectively treat pain and injuries while achieving peak performance.
Sports-related injuries require a multi-disciplinary approach to effectively evaluate the injuries and prevent future injuries through empowering patients with information. After receiving a diagnosis, the goal is to reduce pain and promote quick healing through sports physiotherapy.
The next step is to allow for progressive reconditioning using exercises to reach specific goals including mobility, flexibility training, and balance coordination. At HelloPhysio, our team's mission is to help you return to the active lifestyle and activities you love as swiftly and safely as possible.
Prehabilitation
Surgery can seem overwhelming. You may have many unanswered questions regarding the procedure and the recovery process.
Prehabilitation is a way to improve your functional capacity before you have surgery. The more physically fit you are before an operation, the lower risk of postoperative complications, improved physical function, and a reduced hospital stay. To help you prepare for your postoperative return to preoperative conditions, it is important to be educated about preoperative treatment.
Prehabilitation is also useful for athletes who need to address strength and biomechanical issues in order to avoid injury.
Post-Surgical Intervention
For surgical post-op physiotherapy treatment, our comprehensive plans focus on the early recovery, strength and range of motion, and functional restoration treatment phases for disorders of the bones, joints, ligaments, tendons and muscles.
The early recovery phase occurs right after discharge from, for examples, Achilles tendon, hip dysplasia, or posterior tibial tendon surgeries, and continues until the condition has healed and swelling diminished. During this time, we focus on reducing pain, pain management, and using simple exercises to regain muscle function without detriment to the healing process.
The strength and range of motion phase focuses on normalizing the range of motion and incorporates more difficult strength exercises along with manual therapy and adjunct treatments to aid in restoring the full joint range of motion.
Finally, functional restoration follows when the client's strength has returned to complete more difficult exercises that concentrate on meeting the daily physical demands of a client's lifestyle.
Chronic Pain Management
We also are here to provide physiotherapy treatments for clients through the pain progression whether from diseased tissues, biomechanical movement, or declination of functional ability that persists into chronic pain.
Our goal is to educate our clients with the skills needed to manage their condition, increase their activity levels, and improve their overall quality of life. The physiotherapy meaning of chronic pain management centers on minimizing the impact of pain and its intensity in a person's life. Our team works with clients to tailor individual treatment plans. This plan may include session with Pilates training, massage therapy, soft tissue mobilization, craniosacral or lymphatic drainage, or even advice on movement, posture, and helping our clients to achieve their goals.
Here at HelloPhysio, our practitioners are dedicated to shape a holistic rehabilitation strategy for the best physiotherapy in Singapore. From sports-related injuries to chronic pain management, our underlying goal is to help you get back to living a healthier, pain-free life for the years to come.
HelloPhysio paves the way with both traditional physical therapy and the latest technologies to reduce pain, re-establish movement patterns, and activate muscles so that you can return to your daily life.
Physiotherapy treatment plans are different for each client customized to fit an individual's needs, injury and lifestyle. Treatments from HelloPhysio may be eligible for claims through your health insurance provider.
Contact us today to arrange a session with a senior physiotherapist to discuss a targeted treatment plan.
Phone: +65 8787 3198
Email: hello@hellophysio.sg
HelloPhysio
101 Irrawaddy Road
Royal Square #10-12
Singapore 329565