Conor McHugh is an experienced sports physio who specializes in the diagnosis of musculoskeletal conditions. His strong foundation in physiotherapy – musculoskeletal, neurological and cardiorespiratory – provides a sound knowledge and critical understanding of sports injury presentation.
Since a young age, Conor sports has been an integral part of his life. And today, he incorporates his training in martial arts, boxing and Brazilian Jiu-Jitsu training with his sports physio experience to benefit patients at HelloPhysio's sports injury clinic in Novena.
Get to know Conor in this Q&A interview about his experience in physio sports rehab of orthopedic conditions and a what a day in the life looks like for this sports physiotherapist.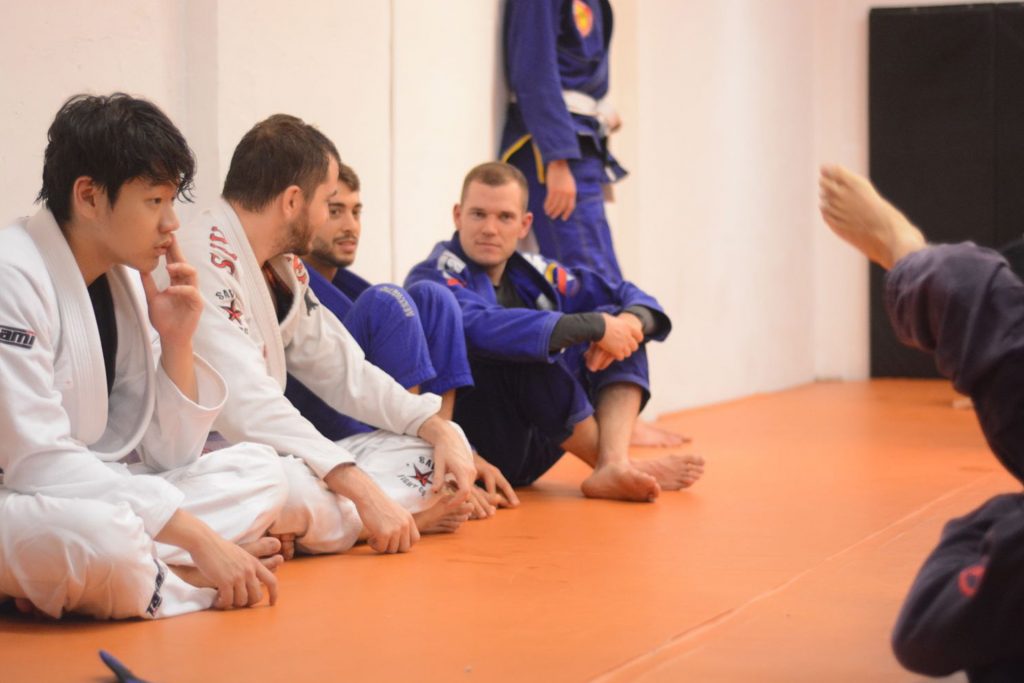 What sparked your interest to become a physiotherapist?
From an early age, I've always had an interest in how the human body moves. When I would watch sport on the TV and somebody went down with an injury, I would always watch the reply and try to figure out what they injured. Sports injury physio seemed like a good option to fulfill my curiosity for exercise physiology, anatomy and pathology while at the same time being able to help people.
What made you decide to pick orthopedic/musculoskeletal (MSK) physiotherapy as a specialized focus?
Muscles, bones, tendons and joints are what helps us locomote. When any one of these structures are damaged, it severely hampers our quality of life. When people lose the ability to exercise or do the hobby that they love due to injury, a whole myriad of related health issues begin such as hypertension, diabetes, high cholesterol, etc.
All of these chronic conditions are preventable with exercise. But if you can't exercise due to pain and/or an injury, these issues can creep up on you very quickly. I chose MSK physiotherapy because if I can help get you back into pain-free movement. We can work on a physiotherapy treatment plan to prevent all of these conditions. In turn, this will improve quality of life and add years to your lifespan.
What does a typical day look like for you?
A typical work day for me begins with an early start to help feed my young son, Oisín. After that, a light breakfast and a cup of coffee is a must to kick start my day. Then I'm off to Novena to the physio sports clinic to treat patients beginning at 8 a.m. through to the evening.
During my working day, my time is solely focused on the patient in front of me, understanding their individual condition, devising a treatment plan and working in concert to provide care to the patient in a timely manner.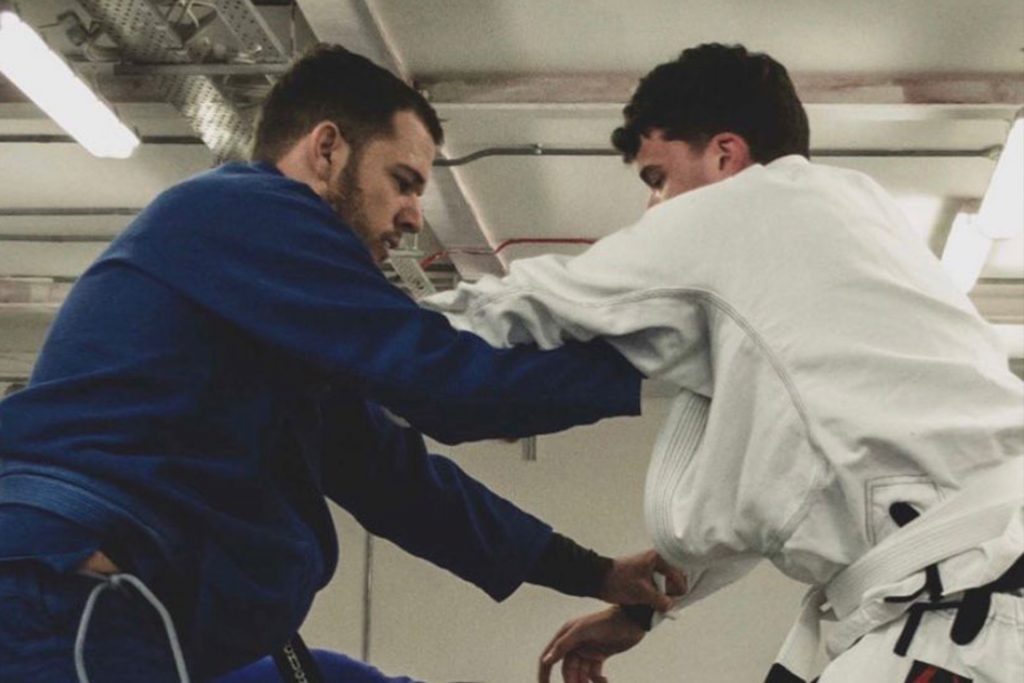 And just as I recommend physical fitness activities to patients, it's also an integral part of my own life. After work, I usually mix up my exercise routine with some Brazilian Jiu-Jitsu, running or resistance training.
Then one of my favorite parts of my day is to return home to spend as much time as possible with my family. I love being a full-time dad!
How does your training in martial arts and other sports activities benefit your patient care and treatment?
I think this is an excellent question. Martial arts has taught me so much about the capacity of the human body.
It has shown me what extremes are possible in terms of flexibility and strength, and also what it takes to produce smooth efficient movement for skill development. Running or throwing a punch are two very different skills that require different quantities of the same raw materials – namely strength, power, endurance and timing.
As a physio who has experience learning both of the above skills, I understand what are the most important ingredients of the movement and hone in on this for patients that are eager to get back to their sport ASAP.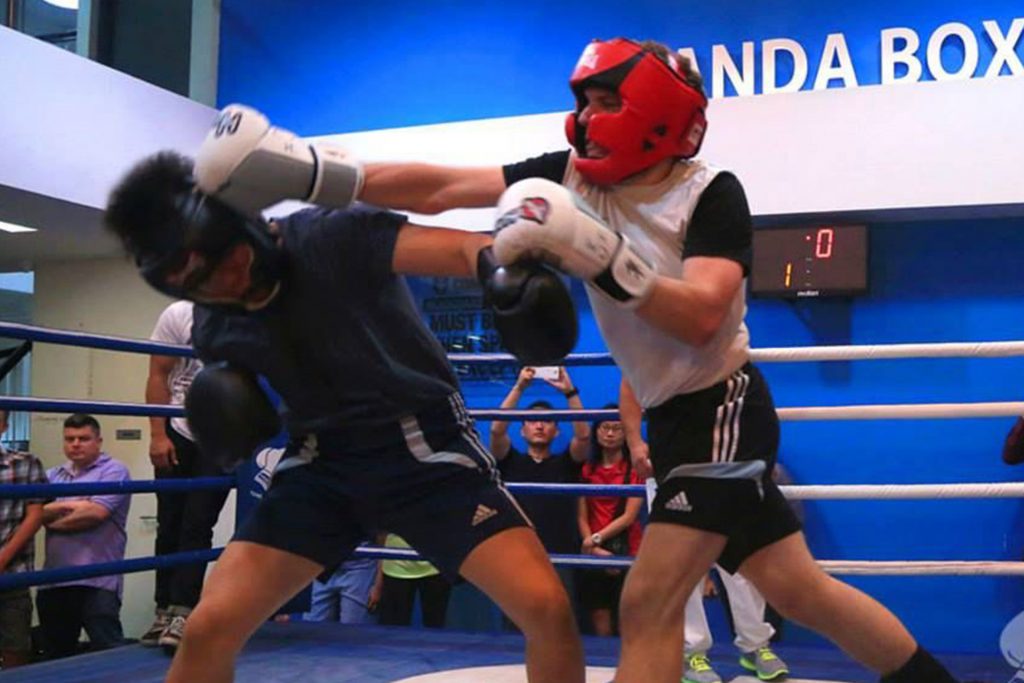 What are some of common bad training habits of patients that leads to injuries?
Number one, without doubt, is not warming up. Yes, even here in Singapore a warm up is of vital importance. It is an undeniable fact of life that as we get older, we get stiffer, our nervous system is slower and it takes longer for our cardiovascular system to get up and running.
Warmups negate the worst of this, so please please don't be lazy and warm up properly!
What's your approach to patient care and treatment?
Firstly, you need an accurate diagnosis, this is the starting point. From here, the next step is to put yourself in the patient's shoes in front of you.
What does this injury mean to this person in terms of their day-to-day life? Are you a professional badminton player with a wrist injury coming up to an international meet? Or, are you a young mother with a lower back disc injury that needs to be able to pick up her newborn baby? Both have equally pressing issues and it's my job to guide them back to full function in as little time as possible.
How do you stay informed about new techniques and technology?
Keeping up to date with research is the only way to keep pace with techniques and technology. There are many myths and "fads" in physiotherapy, medicine and exercise training that come and go.
To understand properly what works and what doesn't, being trained to understand the nuances of the body, movement and physiology is integral to critically appraise research that is published.
It's very easy to manipulate statistics to exaggerate the effectiveness of a certain intervention, and you can be hoodwinked into believing a certain modality/technique works. The devil is in the detail.
Last words to leave a lasting impression …
Cardio is necessary to give you many years on this earth, strength gives life to those years. We need cardio to keep our heart, lungs and metabolism healthy as we age. But at the same time, as we age, we need strength to support those joints that allow us to move.
Find out more about Conor's experience and explore our committed team of physiotherapists at HelloPhysio's sports injury clinic in Novena. Our clinicians and rehab team is here to help you achieve your goals and to provide invaluable education to prevent future injuries.