About Máire Nic Amhlaoibh
HelloPhysio, an evidence-based physiotherapist clinic in Singapore with the latest adjunct treatment modalities, welcomes a new member to the team, Máire Nic Amhlaoibh as a senior physiotherapist. She brings her passion for running and her knowledge of the sport into her daily practice in physiotherapy with clients. She is a graduated with distinction masters in physiotherapy in 2012 from Queen Margaret University (Edinburgh, Scotland) and received a bachelors (hons) in athletic therapy and training from Dublin, Ireland. Máire specializes in treating lower limb injuries – especially the hip joint and tendinopathies of the hip – where she has completed extensive external training.
Whilst in university Máire completed courses in trigger point release, kinesio® taping, massage, muscle energy technique and myofascial release to name but a few. She also worked with multiple semi-professional rugby clubs in Edinburgh to further her experience with sports injuries and rehabilitation. After which, she returned to Ireland to work in a private practice specializing in sports injuries and rehabilitation across both amateur and professional sports including Gaelic football, basketball, athletics and soccer. Since then she has further completed specialized training in dry needling, diagnostic ultrasound, running injuries and running gait analysis, and shockwave therapy.
"We welcome Máire to the HelloPhysio team where she brings her clinical experience working with athletic teams into her physiotherapy treatments, specifically with clients who injure their lower limbs whether post-op or post-pardum." says Jenny Huang, founding and senior physiotherapist at HelloPhysio and HelloPhysio Rehab. She continues, "The addition of another physiotherapist with a passion for running expands HelloPhysio's ability to provide a broader range of treatments for more clients."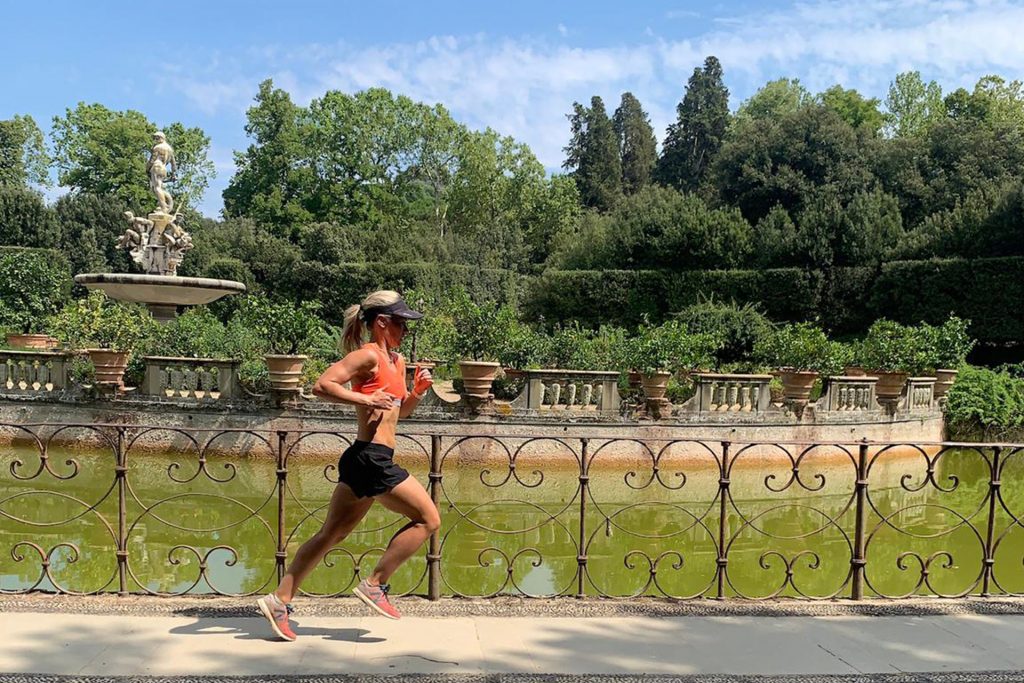 [Máire's is an avid runner and competes regularly in Singapore, often placing on the podium. She brings this passion and knowledge into her physiotherapy.]
Qualifications and Training
Máire has been working in Singapore for almost 9 years. She has previously worked at two other very busy physiotherapy practices, one of which she was the clinical manager of for 3 years. She is Balanced Body Pilates reformer and equipment trained and APPI matwork trained. She believes in using the principles of Pilates with both the clinical population and elite athletes as part of their rehabilitation process when needed. This has given Máire excellent knowledge on functional movement patterns and extensive training in all areas of human movement and gait. Máire has also completed training in pre- and post-natal exercise prescription, pelvic floor dysfunction and rectus diastasis rehab post-partum, as well as return-to-run programs post pardum.
Physiotherapist and Athlete
But Máire's real passion is running. She is an avid runner herself and competes regularly in Singapore, often placing on the podium. Running is her love and it is her knowledge of the sport that she has been lucky enough to incorporate into her physiotherapy especially when treating running and sports injuries.
She has completed specialised training on running injuries and rehabilitation, as well as return to running post injury or post pardum. Máire has a keen interest in lower limb injuries especially the hip joint and tendinopathies of the hip, where she has completed extensive external training.